Two 38 MW dual-fired superheated water boilers were delivered by LCI group / BOSCH in July 2017 to the Douai site (59). This gigantic installation not only heats the buildings of the Renault plant, but above all heats the bodywork treatment baths.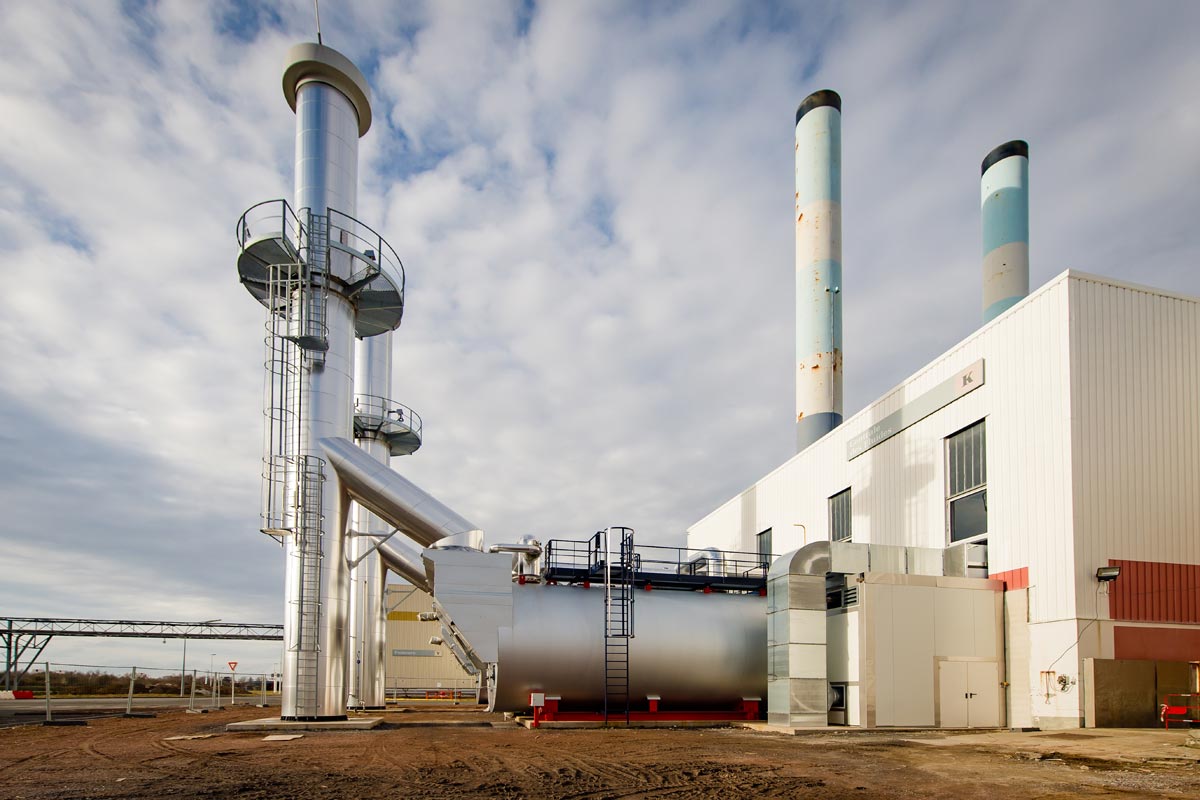 A TURNKEY handling of the project by LCI group
At LCI group, beyond the technical support, we seek above all to simplify the management of the project for our client. In this logic, we take charge of the project in its entirety.

The various expertises of our teams are deployed in 4 stages:
1. Taking charge of the civil engineering
Our engineering office takes care of the design and the follow-up of the manufacturing of the concrete slab to install the boilers and build the metallic structure.
2. Manufacture of a custom-made building by LCI group teams
Thanks to the construction of a tailor-made building entirely designed and built in our workshops and then installed and assembled on the Renault site, the project budget could be optimized.
3. Management of the exceptional transport
The deadline is the priority of our customer.
Ensuring a fast delivery time while optimizing costs is possible with LCI group!

Our manufacturing plant (2000 boilers per year) is at the cutting edge of technology and allows us to ensure a factory departure on the day.

The boilers will be delivered less than a month after their departure from the factory.

Thanks to the implementation of an exceptional mixed road and river transport, the 2 boilers crossed Germany and Belgium in 1 week and a half, then were transported to Douai in 2 days.

This transport will mobilize many human and material resources:

Two special 35-meter trucks
1 river transport barge
Transhipment facilities in specially equipped ports
Two pilot cars
Gendarmerie escorts
4 - Installation and commissioning
3 months were dedicated to the installation and commissioning.
Work inside the site, civil engineering, unloading of the boilers, installation of the boiler room, connection of the equipment... several dozen employees and subcontractors will be mobilized.